The Rakela Team delivers a high-touch service  to our clients through our unrelenting desire to provide hyper-local knowledge that empowers them to make informed decisions.
Elizabeth is phenomenal real estate broker. She is honest and takes great pride in finding the right home for her client. Elizabeth is very patient and showed us properties multiple times - there was never any pressure to "do something". Elizabeth knows Hoboken real estate and the community extremely well. We couldn't be happier w/ our experience working w/ Elizabeth and would enthusiastically recommend her to anyone looking for property in Hoboken or Jersey City.
Another amazing experience working with Elizabeth. She is attentive, accessible, knowledgeable and a complete pleasure to work with. Would highly recommend her to anyone looking to buy, sell or rent! Elizabeth was on top of everything throughout the process of selling our condo.
I highly recommend Elizabeth. She is knowledgeable, experienced, and has an excellent network across the board. Her direction/advice was always on point and we are extremely happy with the result of our sale. She definitely added value to our outcome.
Valerie B.
Sold a Home in Castle Point
Elizabeth was integral to the successful sale of our apartment. She advised at every stage of the process from staging to closing. We got significantly more than asking and I'm confident that it was in very large part due to Elizabeth's knowledge of the market, expertise and finesse.
Scott D.
Bought & Sold a Condo
In the last seven years, Elizabeth has helped us buy an apartment, sell an apartment and find a rental in Hoboken. She is personable, professional, and incredibly knowledgeable about the Hoboken market. I can't recommend her highly enough.
John A
Hoboken Single Family Home
We had a complicated Covid home sale, and Elizabeth did a great job getting our house sold quickly and at great price. She was with us every step of the way with sound advice and great service. This was actually the 3rd time we worked with Elizabeth, and every time great.
Mary Jane M.
Hoboken Single Family Home
Elizabeth was a true pleasure to work with on the sale of our apartment. Not only is she extremely knowledgeable about the local market, she has a great eye how to prep for sale. Extremely responsive and navigated us through the sale process flawlessly. We cannot recommend her highly enough!
Sanford F.
Hoboken Apartment
Elizabeth is great, she makes a big decision easy. She takes the time to understand what your looking for which made the search efficient. I felt from the start she truly wanted me to end up in a home I'd love, and never felt I was being pushed in a direction outside of my zone.
Elizabeth helped us with the sale of our previous home and the purchase of our current one, both within the Hoboken community. Her extensive knowledge of the market, diligence and strong relationships in the area produced positive and timely outcomes - all amid a global pandemic. I strongly recommend Elizabeth.
I've had the pleasure of knowing Elizabeth for years and worked with her for several months to purchase a home. She was an expert in her field, knowledgeable of the area and what the market value of homes were. She was patient and honest with her feedback on the homes we looked at. I would highly recommend her to any buyer.
Ryan B.
Multi-Family Seller/Buyer
Elizabeth went above and beyond to list and sell our home during the peak of COVID-19. She was honest, professional and very responsive to all of our inquiries. She has strong knowledge of the real estate market: I would strongly recommend her for any real estate
Caroline B.
Multi-Family Home Seller
Elizabeth was an absolute pleasure to work with! She made what is typically a challenging and overwhelming experience extremely pleasant and manageable. Elizabeth offered tips and market insight of a skilled, seasoned professional. I would highly recommend her to anyone
Kerri D.
Condo Buyer/Seller
I highly recommend!!! Elizabeth is fabulous to work with and I have done so multiple times. She has such knowledge of Hoboken and has great insight into buying, investing and renting....all of which she has helped me through, making the process as painless as possible.
Bonnie L.
Hoboken Single Family & Condo
I have worked with Elizabeth 3 times in the past 5+ years and have had amazing experiences every time. She is thoughtful in how and when to best sell your home, helpful in guiding decision making when making offers and above all else always has your best interests in mind. She is focused on providing the best service her customers can have and a truly genuine person which goes a long way in negotiations
Limor F.
Sold a Home in Riverdale, NH
Elizabeth is extremely knowledgeable on the market, professional and responsive to any questions or concerns. She also provided great local referrals.
Renatta S.
Bought & Sold a Condo
Elizabeth was recommended to me by a family friend in 2012 when my boyfriend and I were looking to buy a condo in Hoboken. She spent hours with us going over the process as first-time homebuyers, and when we were ready to sell in 2019, she helped us through an incredibly difficult sale. Elizabeth knows the Hoboken and JC market incredibly well and has a very direct, informative style.
Tricia F.
Bought a Condo In Hoboken
Elizabeth is an excellent realtor! She is knowledgeable, always quick to respond, and goes above and beyond on all fronts! She has been a complete pleasure to work with both personally and professionally!
Jesse M.
Sold an Apartment in Hoboken
Elizabeth is terrific! When we moved to Hoboken 7 years ago, a family friend recommended Elizabeth to us and she was fantastic getting us situated in our new home. When it came time for us to relocate, Elizabeth was the first call to list our home for us. She helped with staging recommendations, color schemes, and her knowledge of the market is second to none. Our house was priced well and was sold quickly. I'd recommend her any and every time.
Matt M.
Bought & Sold a Condo
Elizabeth is the most outstanding realtor I have ever worked with. She was professional and easily accessible. Furthermore I was happy with the result. I recommend her on the highest regards.
Elizabeth is a well-organized, hard working and responsive real estate associate. She does excellent research on suitable properties, shows flexibility in scheduling visits and follows up very promptly after the visit. She's also very pleasant to work with and is always looking out for her clients.
Elizabeth is the best. I was a first time buyer who did not understand anything about the process and little about the market place. Elizabeth took the time to show me different properties to understand exactly what I was looking for. Her patience and knowledge were invaluable. There were no surprises. It was a great experience.
Laura F.
Bought & Sold a Home
We have worked with Elizabeth to buy and sell a couple of condos in Jersey City and have found her knowledge and professionalism to be top rate. She was extremely responsive to all our inquiries. We would definitely work with her again. She made the process easy.
Elizabeth's knowledge of the local real estate market was instrumental in our house hunting process. Elizabeth listened to our requirements and suggested properties to fit our very specific needs. Based on current market conditions, Elizabeth advised us on key negotiating strategies. Elizabeth was a pleasure to work with and a professional in every way.
We worked with Elizabeth on the purchase of a home in Hoboken. She was wonderful to work with throughout the whole process. It was our first home purchase and she kept us well informed and explained every step. Elizabeth is a well-respected realtor in Hudson County and we would highly recommend her to anyone!
It was an absolute pleasure working with Elizabeth as we set out to purchase our first home. Elizabeth's around the clock access and knowledge of the market made the process extremely easy and painless for us. She is top notch and we would love to work with her again when the time comes. Needless to say we can not recommend Elizabeth enough.
Elizabeth is the ultimate professional - organized and timely, personable but candid where necessary. She considers the holistic approach when helping one sell their home, leaving no stone unturned and her strategy with our own sale yielded great success.
We highly recommend Elizabeth Rakela! She is extremely hardworking and very knowledgeable when it comes to the market, pricing, and trends. She takes time to cover all bases and acts in a morally responsible manner. She never takes the easy route - she works hard to do the right thing and does successful deals as a result. We feel lucky to work with her!
We believe in putting our clients' needs first. We build long standing relationships by providing a high touch service at every price point.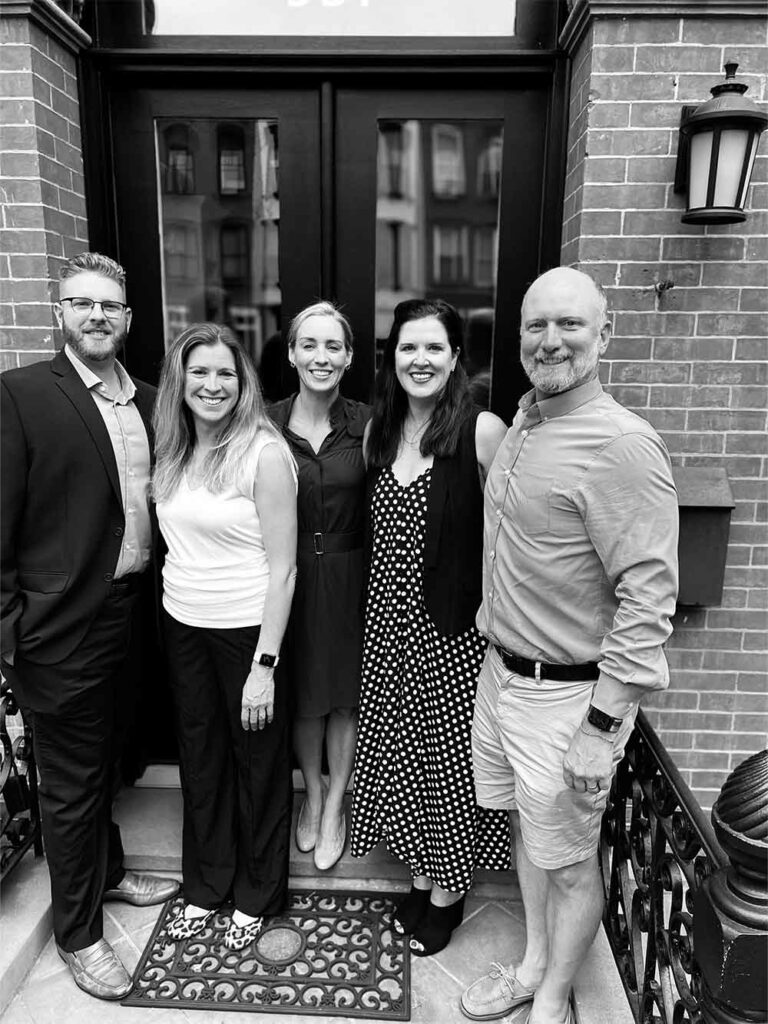 Below are the homes we're currently marketing. Never miss a new listing by signing up to our new listing alerts.
Looking for something else? Create your own search below
Hoboken Residential Buildings
Get to know some of Hoboken's most well known residential buildings. Find out about their amenities, what's close by and view homes that are currently available.
Find out about the latest Rakela Team news and things we want to share about living in Hoboken.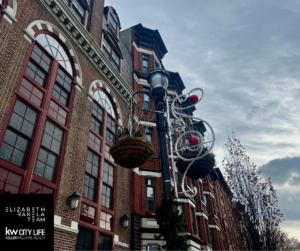 Hudson County Market Update
Hudson County Weekly Real Estate Market Report
Read More »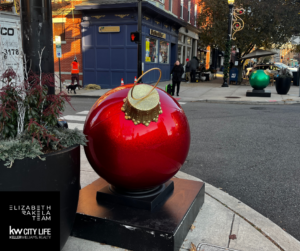 News
Elizabeth Rakela Real Estate Market Insight
Read More »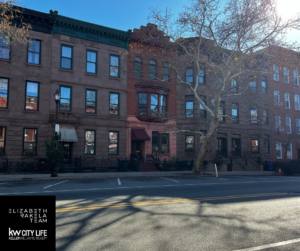 Hudson County Market Update
The Hudson County Weekly Real Estate Market Report has been updated for Hoboken, Downtown Jersey City, and Jersey City Heights to reflect MLS data through 11/27/23. TRENDS
Read More »
The Rakela Team is a proud Supporter of these local charities